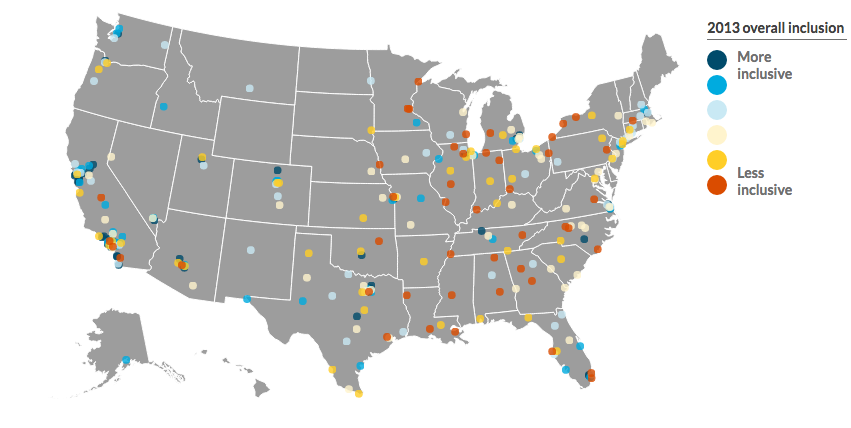 One of their top-line findings: The ten cities faring the best on the inclusion metrics in 2013 were also flourishing economically. "There is a strong relationship between the economic health of a city and a city's ability to support inclusion for its residents," the authors write in the report.
In a time of widening inequality, the findings of this report provide a roadmap for a deliberate effort to mitigate the forces that have created unequal communities. The authors conclude:
As this research illustrates, not all cities have made intentional progress, and, for some cities, economic conditions changed and prosperity was more widely shared. However, sustaining this progress toward more shared prosperity requires intentional effort, transparency, and policies.